BANISH
PEST CONTROL
Call and get a pest control estimate over the phone!
"From ants to mice to roaches and everything in between, our extermination services are unmatched."
The Best Pest Control Company in Beaverton, OR!
"Working with Micheal was a very pleasant experience. We had ants EVERYWHERE throughout our house. Micheal came out the same day we called and within a few days, the ants were gone!"
Steve F., Salem, OR
"We have used Banish every year the bugs come out. They're quick and very thorough. The stuff worked and I'd recommend them to anyone."
Jeff M., Silverton
"I found Banish Pest Control while searching online. The reviews I read were encouraging and when I called to ask some questions, Micheal was very informative and answered all of my questions before he had even came out to my house. Try getting your questions answered by another company. Not gonna happen. Thank you Banish!"
Juli F. - Portland, OR
"Been on a quarterly service with Banish for over a year now and I'm happy to report I've been ant and rodent free ever since the first time they came out.
Marty L. - Beaverton, OR
Regarding pest control, we do everything under the sun, but the vast majority of clients contact us for removal of: silverfish, termites, ants, mice, fleas, rats, wasps, spiders, cockroaches, and more.  Now, while that's not an exhaustive list of what we can handle, you get the idea.  We are the exterminator of choice for a reason.  The Orkin Man's got nothing on us.
Take a look at our reviews on key places like Google, Home Advisor, Yelp, and Facebook, you'll notice a lot of stars.  There's a reason for that.
I've instilled a strong work ethic into our company culture that resonates with my team. The job is not done until you are satisfied.
Fast response. Easy appointment scheduling. Affordable prices. No more pest problem.
Basically, I am promising that you'll be one of my many happy clients.
You just want a pest control service that works, and that's what we'll deliver time and time again.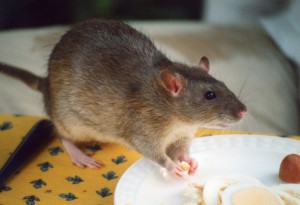 Hi, Micheal here.  Local resident and pest control pro.
I guarantee when we're done you won't have the problem you called about any more.  I stake my reputation on that.
We've been in this industry for a long time and we are known for quality, affordable work.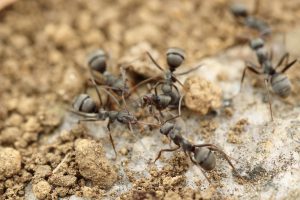 Although we hate to think about it, at some point, homeowners and business owners will face a pest problem, whether it's ants, bees, spiders, termites, bats, rats, or a slew of other pests and rodents. When that time comes, there's an important decision to make…
Who is the best pest control company in Beaverton, OR?
I don't normally brag, but it's mine – Banish Pest Control.
A MESSAGE FROM BEAVERTON, OREGON'S BEST PEST CONTROL COMPANY:
Dear Beaverton & Portland, OR residents,
Hi, Micheal here.  Local resident and pest control pro. In the last 5 years, I have personally handled thousands of pest control service requests. I've done everything from ant removal to getting rid of everyone's favorite pests, mice.
You have a need for pest control and you're looking for the right partner to fix it. Getting warmer right?
Here's what our pest control company promises:
We make it easy for you.



But enough about us.  Let's chat about you.
You have a need for pest control and you're looking for the right partner to fix it.  Getting warmer right? You just want a pest control service that works, and that's what we'll deliver time and time again.
I know the types of pest control services in Beaverton, Portland, and the other big cities of Oregon. You'll notice a lot of quick fix chemical sprays, wheels spinning, and then poof…where'd they go?
WE don't work like that.
We believe in giving you your quality of life back, and we know the impact we can have.
We've learned proper treatment methods through years of experience and training. And we use top of the line equipment, which allows our experts to perform their duties with precision, in a timely manner.
Pop open the cell and give us a shout. We're at (503) 400-9730.
We're happy that you'll soon have a chance to see why we're rated as the top pest control in Beaverton, OR.
Call now and give us a chance to show you how why we're #1.
PEST CONTROL SERVICES FAQ
Below are the most popular, frequently asked questions that our team gets on a daily basis about working with Banish Pest Control:
Do you recommend any home remedies or treatments?
In short, no, simply because the fixes are temporary most of the time. There are many websites out on the web that promote do it yourself (DIY) pest control methods. Because of that, there's a plethora of articles on the "best way" for how to get rid of ants, removing cockroaches, garden pests, heat treatment, sprays, home remedies, rodent control, common household bugs, fumigation services, bee control, insects, and much more. The common theme throughout all of these posts is that the problems can be taken care of by the average person with store-bought materials. That can work, but the fix is only temporary 99.9% of the time. For example, you can take out a few ants by using the traps you get at the store, but there's one problem…you're not getting to the source. Our professionals determine the root cause of any problem we come across, and take care of it from where it started. That results in major monetary savings and much faster results for you.
What's the pest control cost?
It always depends on the job, so that's hard to say with no information from you, but I'm excited to report that we're one of the most affordable pest control services in Beaverton, OR. Not only do we offer a great price, but we also make sure the job is handled right, the first time. No one wants to work with the company that comes back 7 times to take care of the problem.
Why should we choose you?
There's a big different between an amateur and a professional in this industry. Here's 5 reasons you should work with us:
We offer every possible general pest solution you can think of. If you've got it, we'll take care of it.
We have the right team, equipment, training, and experience to get the job done effectively
Our team is the nicest group of people you'll ever work with
We deliver every single time.
Re-read 1 – 4.
We make sure the job is handled right, the first time. We mainly focus on Portland and Beaverton, OR, but we're happy to travel areas such as Cedar Hills, Cedar Mill, Aloha, Tigard, Tualatin, Lake Oswego, Milwaukie, Sherwood, Oak Grove, Hillsboro, Cornelius, West Linn, Gladstone, Wilsonville, Newberg, Canby, Oregon City, Silverton and Salem. Give us a call. Chances are that we can make it to that area!