Banish Pest Control
Call and get a pest control estimate over the phone!
"From ants to mice to roaches and everything in between, our extermination services are unmatched."
Oregon's Leading Pest Control Service for Mice, Rats and Rodents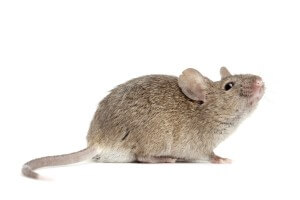 Beaverton and Portland are the number one source of mice and rats.  Each of these rodents cause problems and should be exterminated as soon as possible to prevent infestation. Rodent control is a must.
Let's start with mice.  Mice control is a common service call.  These furry little nocturnal rodents sneak into your Beaverton and Portland homes, apartments, and offices looking for food, warmth, and shelter.  Because mice fall prey to many predators, they've adapted over time into speedy creatures with a great sense of hearing (but horrible eye sight).
If you're looking for a mouse infestation, all you have to do it leave some food on the kitchen floor and wait a day or two.  In all seriousness though, if you need an exterminator, contact our team and we'll be happy to provide you with a free quote over the phone.  Other signs of an unwanted visitor include: the scratching or pitter-patter of rodents moving through voids in the house, such as walls and ceilings, the presence of droppings, holes or gnaw marks on food containers and other household items such as cardboard boxes, paper items, and linen, and wires or pipes with gnaw marks.
Number two, trailing right behind mice, is rats.  Rat control has become more popular of late as the summer weather kicks into high gear.  Much like the common mouse, rats are looking for food and shelter.  You don't want them in your home though.  There's quite a few of them that are common in Oregon. Portland, OR is the 20th most rat infested city in America, according to a survey done by NBC New York.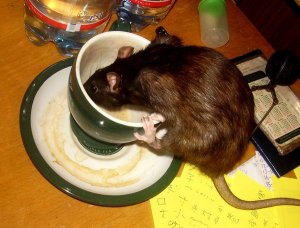 The Norway Rat goes by many different names. It's also known as the Sewer, House, Wharf, Brown, Water and Grey Rat. The Norway Rat can be found in all the states, making it the most widely distributed rat species. Compared to the House Mouse, the Norway Rat is very large weighing approximately seven to eighteen ounces on average. Yes, some claim to have seen larger rats; it is possible, but rare. Their ears are small and the tail is shorter than the head. Once established indoors, a female rat can have four to seven litters per year, each litter bearing eight to twelve pups. After about twelve weeks, the pups reach sexual maturity and continue the cycle.
The Roof Rat is very similar to the Norway Rat.  Comparatively, the Roof Rat is a little smaller. It appears sleeker and weighs approximately five to ten ounces. Their ears are large and their tails are as long as their body and head. Roof Rats get their name due to the fact that they are excellent climbers. It's bigger, stronger, and more adaptive than the Roof Rat, so the Roof Rat will be found in attic spaces or other elevated areas instead of the ground.
In addition to general annoyance, mice and rats are known to carry numerous diseases that they unconsciously spread around your home through their feces.  Rather than risk your, or your loved ones getting Hantavirus or contracting a parasite and ending up in the hospital, call me and let's discuss what can be done.
As with other types of pest control, do it yourself methods of rat control are not recommended because they'll keep coming back until you remove the source of the problem.  Our professionals are trained to analyze your location and find the root of the concern, the nest, and to work from there.  You can be sure that we'll find out where the rodents are coming from and stop them from returning.  Many companies in Portland, Beaverton, and across the state of Oregon simply drive over, apply some product, and walk out.  At Banish Pest Control, we believe in taking the time to look into your mouse, or rat problem, recommend and apply a long term solution. If necessary (and often times it is) we are not afraid to get down and dirty in your crawl space, or attic to help resolve the issue!

We make sure the job is handled right, the first time. We mainly focus on Portland and Beaverton, OR, but we're happy to travel areas such as Cedar Hills, Cedar Mill, Aloha, Tigard, Tualatin, Lake Oswego, Milwaukie, Sherwood, Oak Grove, Hillsboro, Cornelius, West Linn, Gladstone, Wilsonville, Newberg, Canby, Oregon City, Silverton and Salem. Give us a call. Chances are that we can make it to that area!