Banish Pest Control
Call and get a pest control estimate over the phone!
"From ants to mice to roaches and everything in between, our extermination services are unmatched."
The Best Spider Control in Beaverton & Portland, Oregon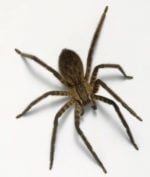 Banish Pest Control specializes in removing the one pest everyone hates the most, spiders.  If you have these unwanted visitors crawling around your home, apartment, or office, call the top spider exterminator in Oregon and we'll take care of it for you, quickly and effectively with our speedy spider control process.
Spiders are the eight-legged pests that people tend to freak out when they see.  There are more than 45,000 species of spiders on the planet, and they can be found everywhere but Antarctica, which demonstrates how impressive their survival skills are.  Spiders range in size from smaller than a dime to over a foot in length, so there's a wide array of pests to worry about.  Oregon is home to 39 species of spiders, including grass, garden, cross orbweaver, black and yellow, woodlouse hunter, fishing, wolf, crab, recluse, brown, giant house spiders, and many more.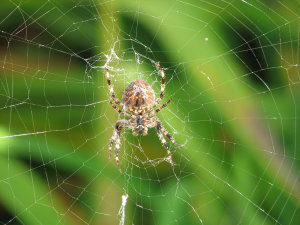 The majority will be found outside in gardens and other areas of dense foliage, but can also be found in and around outdoor storage areas such as wood piles, under decking and between rocks. Most of them are more of a nuisance and an eye sore than they are dangerous. When found outdoors, spiders are very beneficial because they feed on insects. When indoors, spiders are most commonly found in dark, and often times, damp places due to their solitary nature.  If you've ever seen a giant house spider wandering around, or experienced spiders in bed, you probably have an exterminator on speed dial already.
Spiders string their webs in hopes of catching their next meal. Occasionally, humans fall victim to a web in the face a time or two. Almost all spiders have fangs that inject venom. The fangs are used when they're trying to kill their prey, or for self-defense.  Typically, if a spider bites a human, it felt threatened and was merely trying to defend itself.  If you fall victim to spider bites in Oregon, chances are pretty good that it's not going to be the worst case scenario.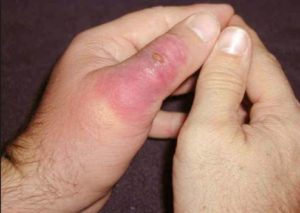 Black widow spiders and brown recluse spiders are the two to worry about.  Black widows have a very toxic venom that will cause bodily issues, and recluse spiders release a flesh eating venom that calls for immediate hospitalization and professional attention.
Keeping a clean environment is the easiest way to prevent spiders from coming in, but there's nothing you can do to protect yourself 100%.  Giant and brown house spiders are frequent offenders that we see regularly, but they don't have to be your problem any longer.
Banish Pest Control can quickly and safely remove these pests from your building.  Give us a call now for a free estimate over the phone and we'll make sure your newfound friends disappear as soon as possible.

We make sure the job is handled right, the first time. We mainly focus on Portland and Beaverton, OR, but we're happy to travel areas such as Cedar Hills, Cedar Mill, Aloha, Tigard, Tualatin, Lake Oswego, Milwaukie, Sherwood, Oak Grove, Hillsboro, Cornelius, West Linn, Gladstone, Wilsonville, Newberg, Canby, Oregon City, Silverton and Salem. Give us a call. Chances are that we can make it to that area!