PRECAUTIONS WHILE USING PESTICIDES BY Beaverton Pest Control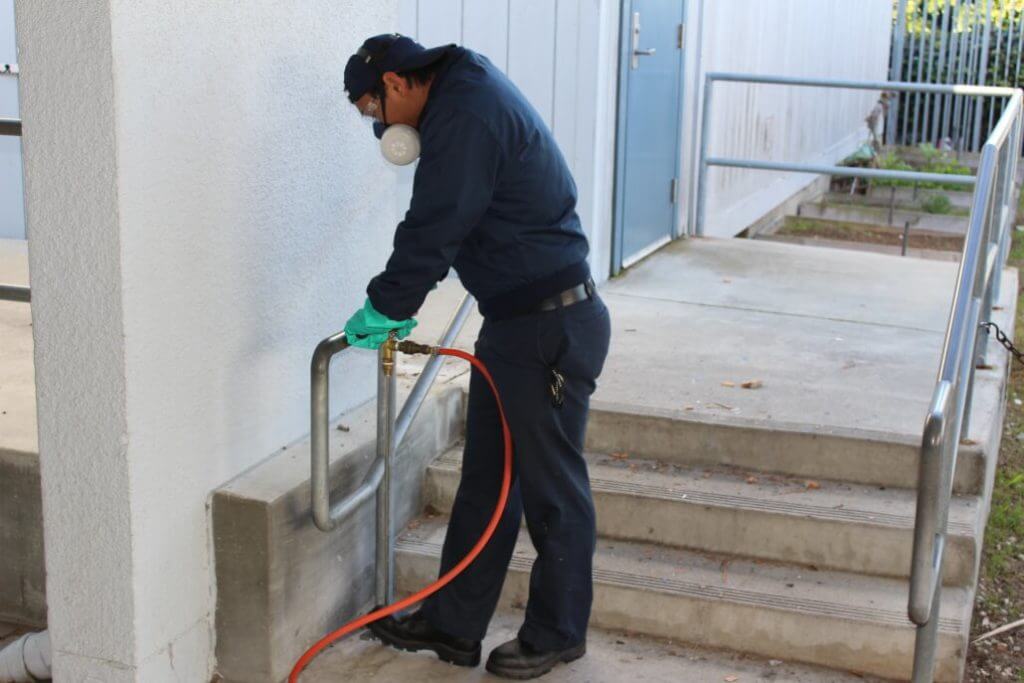 Using Pesticides is among one of the methods of getting rid of the pests. By spraying pest killing chemicals at the places of their existence can actually help in uprooting the pest problem in  a property. Pesticides are readily available in respective shops in Beaverton. However, using pesticides is a crucial and should be done with upmost alertness. Being poisonous for the pests, pesticide can also be harmful for human health and can cause serious issues if comes in contact with sensitive parts of the body, for example the eyes. So here are with some of the precautions that should be taken while using the pesticides.
The pesticide can be the most harmful for kids and pets. It is important to make sure that kids, pets and any person who is not required at the time of application of the pesticides is out of the sight. Presence of kids and pets at the sight can increase the chances of them coming in contact of the chemicals and causing accidents. Moreover the mixing up of various pesticides and chemicals can cause burning sensation in the eyes. Also Before and after use, the pesticides should be stored in a safe place which is out of the reach of children and the pets. The person applying the pesticide should wear body covering clothes to avoid any contact of chemicals with the skin. Read more On this Article
Pesticides should be mixed up in ventilated area and should be used shortly after the mixed up. Keeping up the mixed up chemicals for a long period of time can turn it very toxic and also can cause various chemical reactions. Pesticide spill is common and the person applying the pesticides should be prepared to manage the same with extra gloves, paper bags etc.
Before initiating the pesticide and sprays one should make sure that all the stuff in the room like toys, clothes food items should be removed to avoid contamination. Bigger items like furniture should be covered properly, so that the sprayed pesticides don't leave any trace on them.  It is advisable that the manufacturer instruction should be strictly followed as going out of the way can invite accidents. Washing hands properly with soap is very important before even going for a smoke.
One should be aware of the precautions to be taken while using and the first aid to be provided, in case things goes wrong. The helpline number in case of accidents should be kept handy to get quick help if required from authorities regarding pest control in Beaverton.
Research well, call the local query line of Beaverton to ask as many questions as you want before proceeding. In case you are not confident there  are a number of good pest control professionals in Beaverton that can do this for you in great prices.